---
From Bosa to Porto Managu or Torre di Columbargia
Such a favorable combination of such elements contributed to making the Vermentino and Cannonau two of better Italian wines. The Vermentino, with its delicate aromas of fruit and hint of almonds in the finish, is a wine to be drunk young. The Cannonau, the most famous red wine produced in Sardinia was celebrated by the poet Gabriele d´Annunzio.
---
Il Vermentino, con i suoi delicati aromi di frutta e il sentore di mandorle nel finale, é un vino da bere giovane. Il Cannonau, il vino rosso piú famoso prodotto in Sardegna, é stato celebrato dal poeta Gabriele d´Annunzio.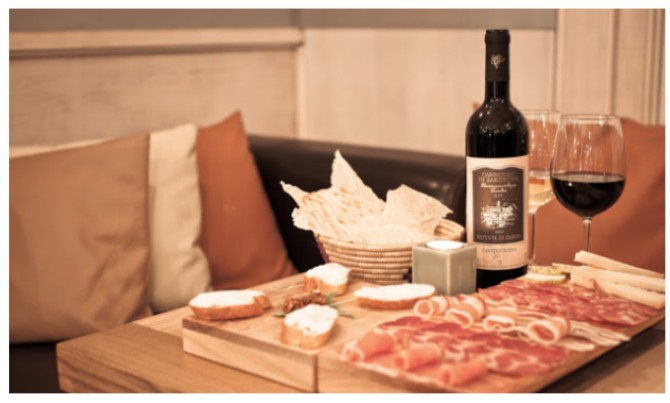 ---
10,00 (15,00). Board Hansiosa in Bosa marina. Meet the crew, visit the boat, receive a short briefing on the rules to be followed on board, safe navigation and first informations about basics of sailing practise.
10,30 (15,30) Departure. Depending on weather conditions, we´ll sail toward the Columbarbargia tower and Corona Niedda´s rocks or to the Cumpultittu beach, Argentina tower and Managu´s natural harbour, through the crystal clear waters of the Bosa´s coast.
11.30 (16,30). After anchoring at our destination, you´ll have time for a refreshing swim in the sea (masks and fins are available to borrow) while Hansiosa´s skipper is preparing appetizer on board with a glass of chilled local Vermentino or Cannonau wine.
12.00 (17.00). We´ll set sail again (wind permitting!)
13.00 (18.00). Return to Bosa Marina. Hope to see you soon again...
---
10,00 (15,00). A bordo dell´ Hansiosa a Bosa Marina. Incontra l´equipaggio, visita la barca, breve briefing sulle regole da seguire a bordo, navigazione sicura e prime informazioni sulle basi della pratica velica.
10,30 (15,30) Partenza. A seconda delle condizioni meteorologiche, saliremo verso la torre Columbarbargia e la corona Niedda e le rocce acute o verso la spiaggia di Cumpultittu, la torre Argentina e il porto naturale di Managu, attraverso le acque cristalline della costa di Bosa.
11.30 (16,30). Dopo esserci ancorati a destinazione, avrete tempo per una nuotata rinfrescante in mare (le maschere e le pinne sono disponibili a bordo) mentre lo skipper preparerá l´antipasto a bordo con un bicchiere di Vermentino locale o vino Cannonau.
12.00 (17.00). Salperemo di nuovo (vento permettendo!)
13.00 (18.00). Ritorno a Bosa Marina. Sperando di rivederti presto ...
---